4 tags
4 tags
6 tags
Raison et liberte: Gallery: The Desks of 10 Famous... →
dm2studios: via complex.com Your workspace is quite possible the most important factor in getting your work done. Makes sense, right? That's why people go through pains to make sure their office or desk is just right. It's why some people opt to grab their laptops and…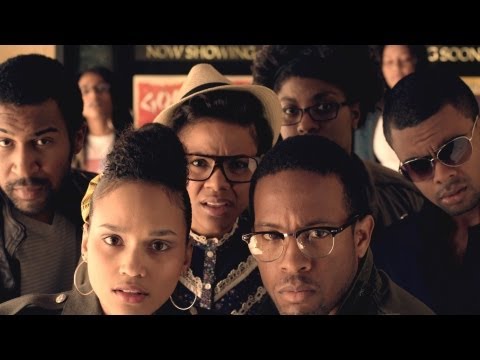 Diary of a Mad Black Man: Some of the Things... →
diaryofamadblackman: This Kickstarter campaign has been an awesome experience. Five days in and I have had donors say things to me that are liable to make me cry by the end of this campaign! Some of the things people have said: Your project is everything I love about comics. This was an easy project to pledge…
3 tags
Juvenile's Ha in Questionnaire Form →
Shockingly I find myself answering "no" to an awful lot of these questions
Kickstarter for The Dot!
diaryofamadblackman: Hey guys and gals! I'm doing a Kickstarter for the all-ages action/adventure comedy comic series I'm working on called The Dot! I need $600 to print all three issues and I need your help! Please donate! Anything you can give would be greatly appreciated! And if you are unable to donate that's OK! Spreading the word is just as good as donating! Please do me the favor of...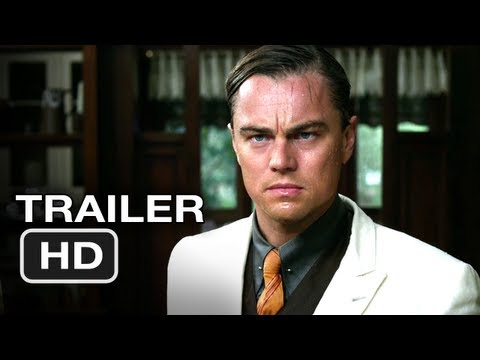 3 tags
6 tags
6 tags
William Satterwhite: The World's Greatest... →
Here is a new interview with yours truly courtesy of the awesome Andre Owens and BuyIndieComics.com. The intro alone makes it worth reading, here is a snippet-  I came across Stealth, a webcomic, many years ago while searching around for Black super hero comics. Its creator is a super creative guy by the name of William Satterwhite. Will can discuss anything from the minutiae of the third day at...
that friendly black guy: How to Kill Your... →
hollow-gram: Quiet your own voice. Don't do or say anything even mildly transgressive for fear of looking, sounding, or feeling ridiculous. Don't make any definitive statements; keep your sketches and bad poetry confined to a journal and shake your head vehemently if someone asks to see….
5 tags
1 tag
Do you collect anything?
Comic books and wargames, though I haven't done a really good job of collecting either in recent years. I used to collect sports cards and still like to pick up a pack of baseball cards every now and then when I can. Ask me anything
1 tag
Would it be awesome if animals could talk?
I thought it was common knowledge that some animals can talk? But seriously, no, the fact that every species of animal (including humans) has it's own form of communication unique to it is something to be cherished. Ask me anything
6 tags
3 tags
3 tags
Happy 4/20- High Times Editorial Office
rejectedjokes: Five years ago, I made my first appearance on CollegeHumor in a short film entitled High Times Editorial Office. CollegeHumor and I have been close ever since, making something like thirty more short films together. Here is the beautiful five part High Times Office saga in one beautiful playlist for 4/20. Enjoy and smoke responsibly? Is that something people say? I don't know....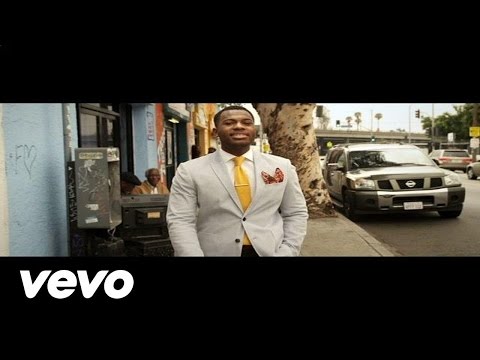 Battles and Casualties of the Civil War map →
Aside from comics and sports, military history has long been the third great passion in my life and in particular I've always paid particularly close attention to studying the American Civil War. To my mind, Ulysses Grant and Robert E. Lee rank above all other generals in history and I've always found it fitting that they end the war facing each other in a dramatic dance of death...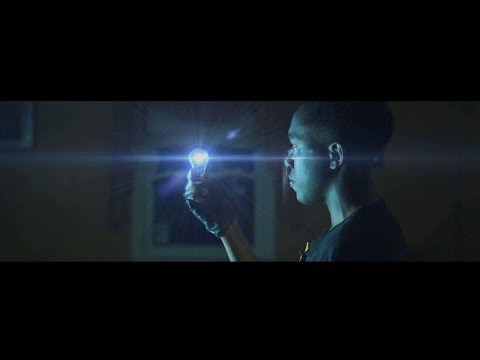 3 tags
3 tags
MURK AVENUE: I FOUND ICE CUBES 'GOOD DAY' →
I'd like to make some kind of snarky comment but at the end of the day, this is too cool for that. murkavenue: CLUE 1: "went to short dogs house, they was watching Yo MTV RAPS" Yo MTV RAPS first aired: Aug 6th 1988 CLUE 2: Ice Cubes single "today was a good day" released on: Feb 23 1993 CLUE 3: "The Lakers beat the Super Sonics" Dates between Yo MTV Raps air date AUGUST...
lightningman-deactivated2012010 asked: Do you think politics and comics should intertwine like those Obama/Spider-Man books or parody books?
1 tag
Barack Obama or Ron Paul?
Ron Paul, unless I can write-in Gary Johnson Ask me anything
1 tag
If you woke up tomorrow and discovered that you...
A new hockey team for the city of Atlanta! But only if I had a billion dollars. Ask me anything
1 tag
You're on Death Row, and it's the night before...
Chicken Parmesan Ask me anything
1 tag
Who is your favorite actor?
Denzel Washington Ask me anything
1 tag
Who is your favorite actress?
Thandie Newton Ask me anything
1 tag
Has any movie ever made you cry?
Not really, it takes a lot to actually get me to cry. Ask me anything
1 tag
What do you think of Luke Cage being married to a...
Generally, I have absolutely no problem with interracial relationships either in real life or in entertainment- people should be free to love who they love in peace. However, given Luke Cage's status as the premier African-American superhero for the premier American comic publisher, I think it would be much more appropriate for that character to be shown in a strong relationship with an...
1 tag
How about a Stealth/Blackbird team up?
Blackbird is a great character and I'm a huge fan of the book and the work of it's creator, Charlie Fab. I would love to see a Stealth/Blackbird team up! Ask me anything
1 tag
Why is Stealth so awesome?
Stealth is awesome because he is a great character with cool powers who represents classic superhero mythology for a new generation! Ask me anything
Glendale on the hook for cool $25M (but Atlanta... →
It's fascinating to me the lengths the NHL has gone through to keep a team in an area where it has been made perfectly clear they cannot be profitable in any way. This is particularly galling since it now appears that if the NHL is successful in keeping the Coyotes in Phoenix/Glendale, the rug will be pulled relatively quickly on the Thrashers in Atlanta because such a move would be...
360BEYOND: The William Satterwhite Interview - The... →
Apologies if this is showing up in your Twitter and Facebook feeds again, my Tumblr is set to automatically share posts.
"You're her (e)X-Man like Cannonball..." →
iamdonald: Some Childish Gambino to get ready for IAMDONALD. Download HERE.
Grant Hill's Response to Jalen Rose - NYTimes.com →
As should be expected, Grant Hill offers a beautifully intelligent and brilliant rebuttal to the comments made about him (and other black Duke basketball players) in the equally brilliant Fab 5 documentary. However, like many others, Hill appears to totally miss the primary points that Jalen Rose made with his comments in the movie- A) Rose and his cohorts were explaining their thoughts as then...